Discover BRÜUN Konjac Sponges
Simple, effective, deep cleansing and pure: all of our facial and body sponges are eco-friendly, 100% natural and made from Korean plant roots. The Konjac Sponge is as soft as jelly and full of skin-friendly goodness! It cleanses like nothing you have ever experienced, leaving the face fresh, glowing and silky smooth.
🧽 Gently cleanses and exfoliates the skin.
😊 Creates a natural glow.
🦠 Kills acne causing bacteria.
🛀 Effectively balances the pH of the skin.
🧼 Use with or without cleanser.
🌿 100% biodegradable.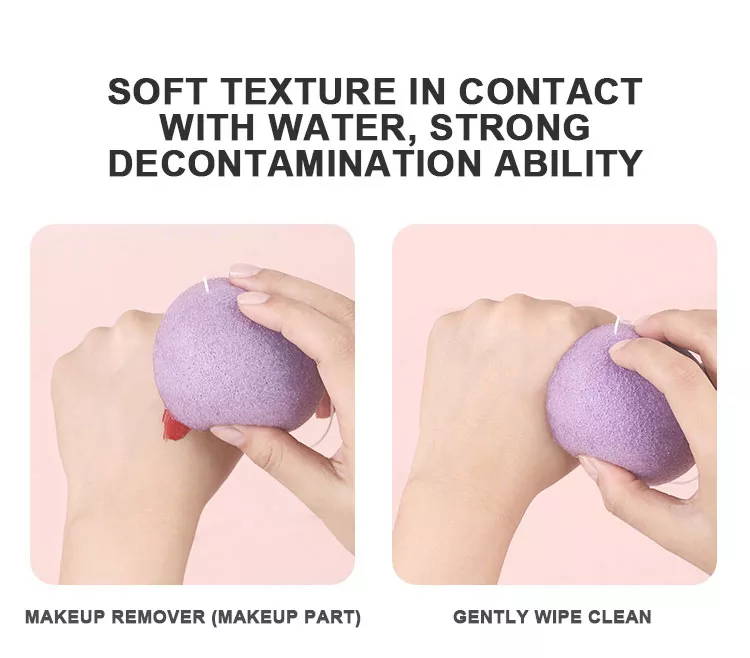 After you get your sponge, soak it in warm water for 5 to10 minutes. This will help expand it to full size.

Once it is full size, begin cleaning your face by moving the sponge in a circular motion, kind of like a massage for your face.

Start in the centre of your face and work your way out and up, avoiding the eye area.

You can use a konjac sponge with or without a facial soap or cleanser.

Dry the sponge after each use by hanging it up.
The sponge is suitable for all the body, in the face please try first in a small area if you have sensitive skin or any skin problem.
Since the sponge is made from Konjac roots, the sponges will likely emit a Konjac smell,
simply wash with water several times to eliminate this odor.
If irritation or redness occurs, discontinue use of one or both products.If irritation or redness persists,
consult your doctor. Do not use on moles or irritated skin.
Not recommended for infants.
What Our Customers Think!