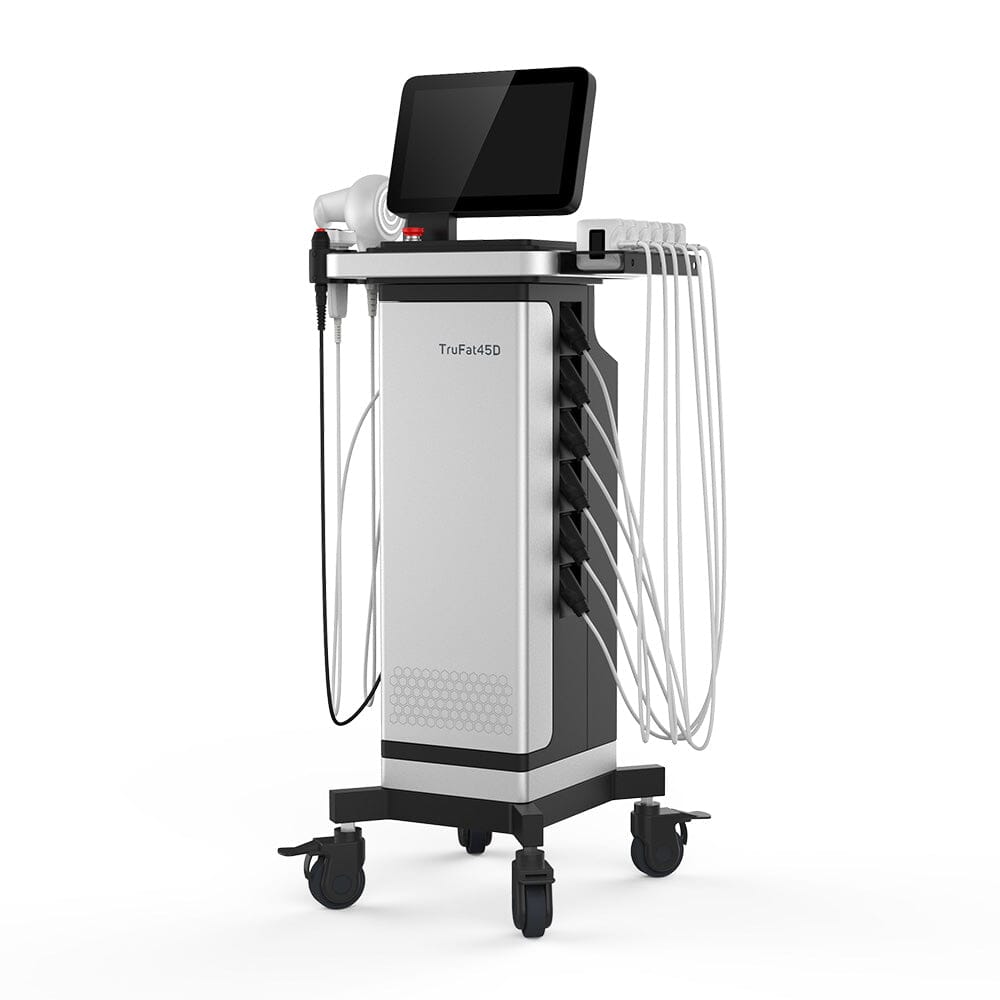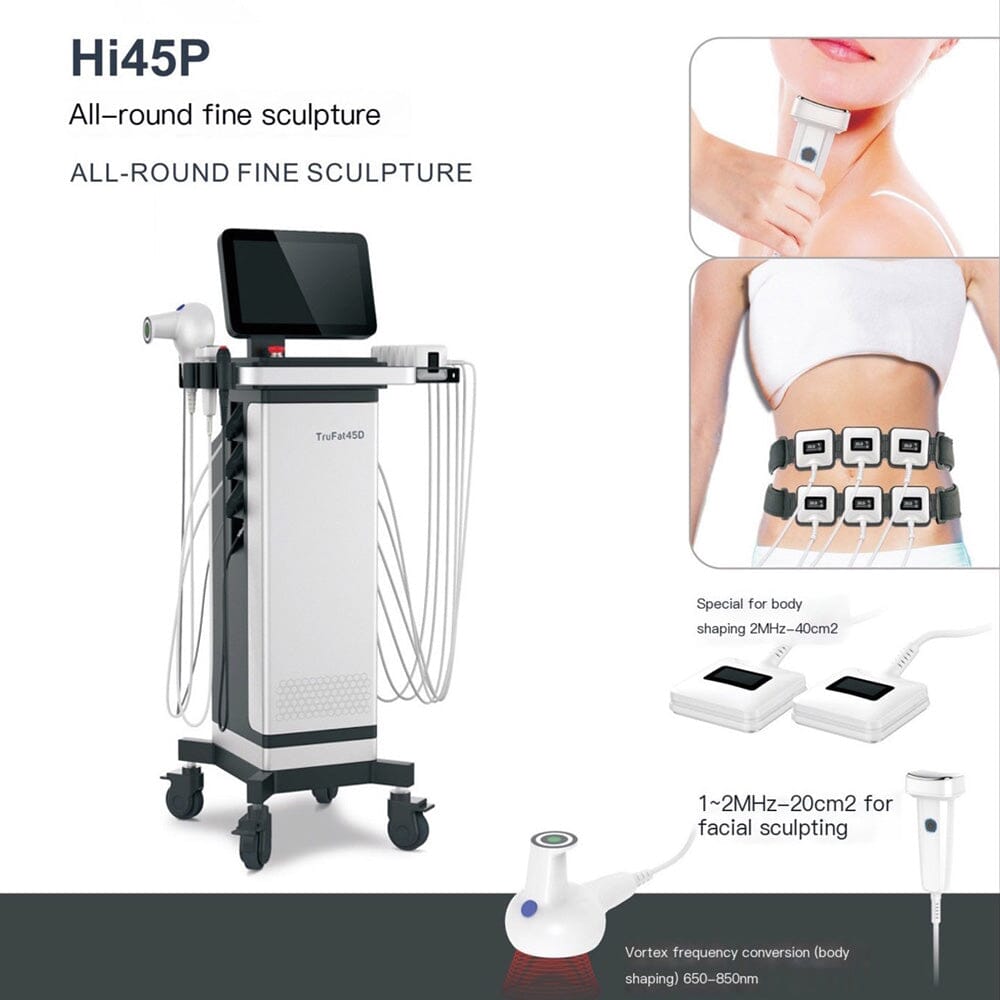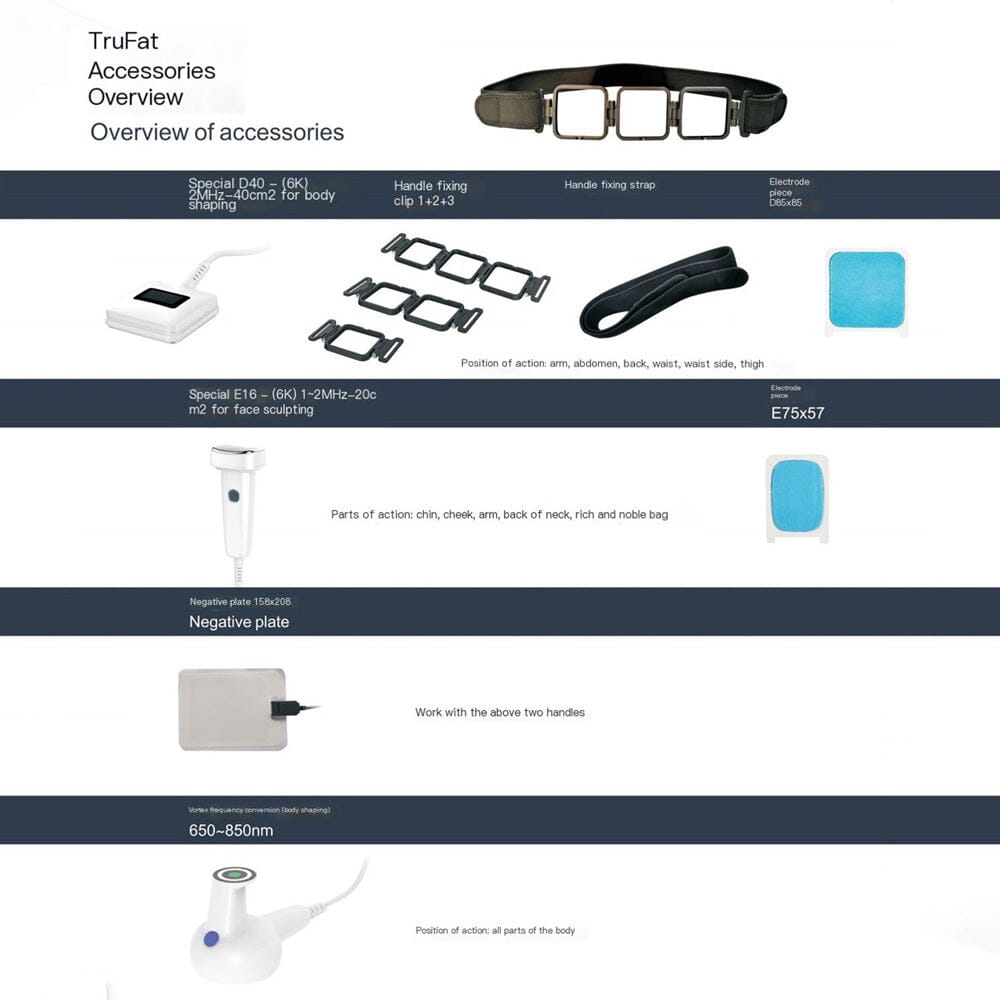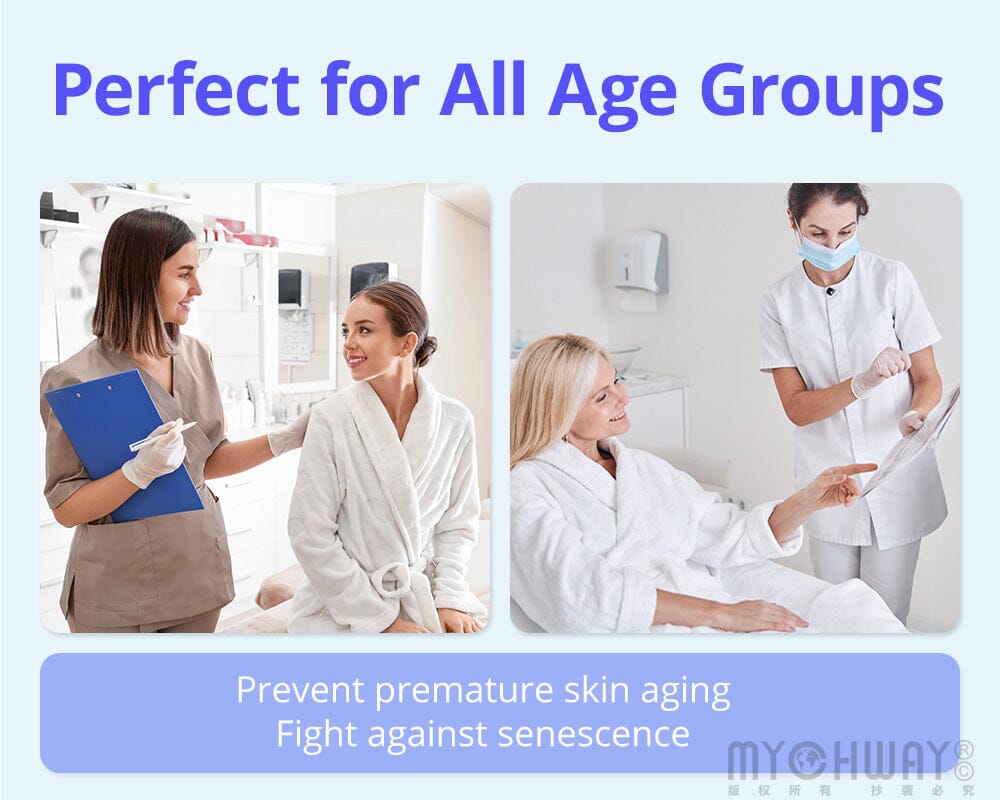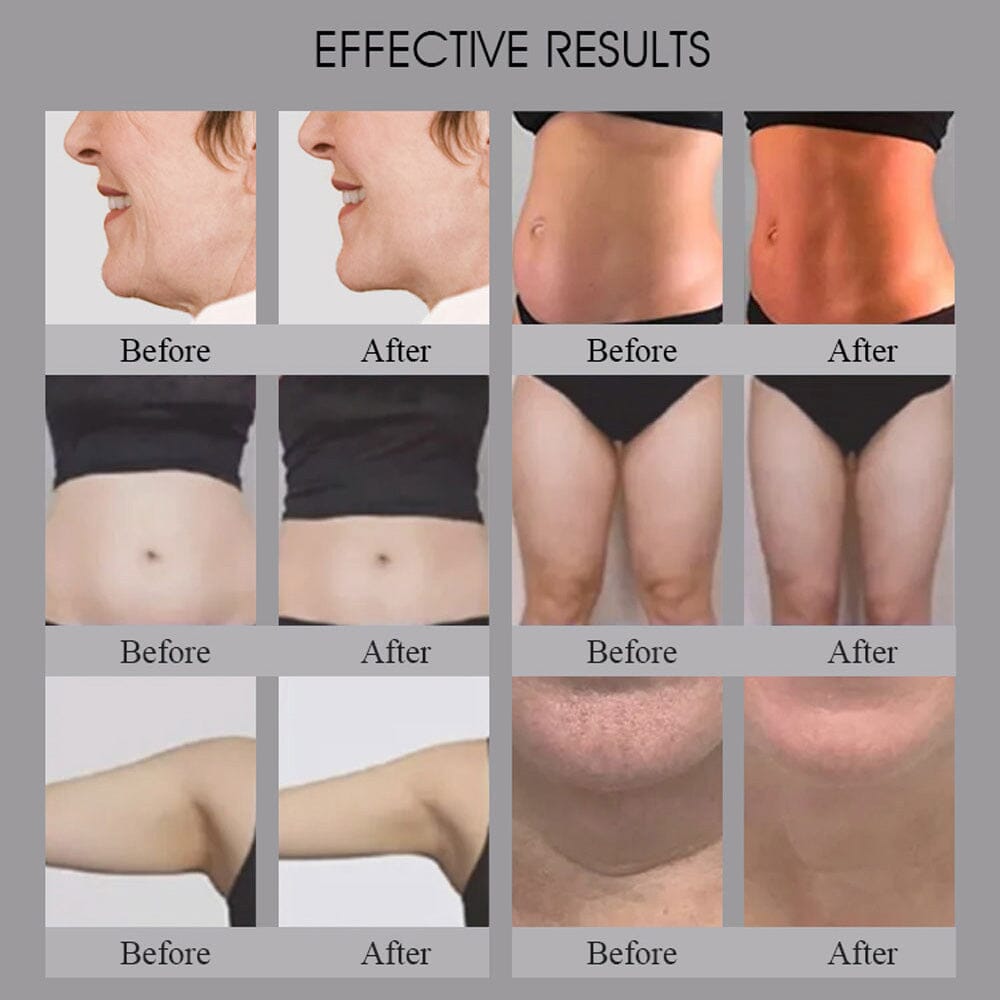 BRÜUN Multi-Functional RF Fat Reduction Body Sculpting Face Lifting Machine
Regular price
$5,366.00 AUD
Sale price
$5,366.00 AUD
Regular price
$6,903.09 AUD
Estimated Delivery: (USA Only)Dec 05 - Dec 09

Free Shipping: On all orders over $39 (USA Only)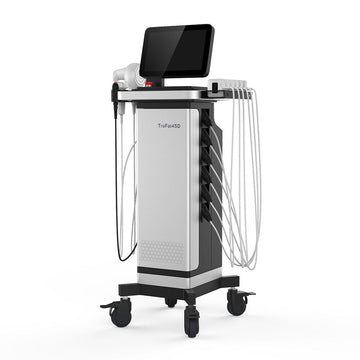 BRÜUN Multi-Functional RF Fat Reduction Body Sculpting Face Lifting Machine
Regular price
$5,366.00 AUD
Sale price
$5,366.00 AUD
Regular price
$6,903.09 AUD
Product description
Shipping & Return
Body Sculpting
Face Lifting
Double Chin Removal
Description

• Elevate Your Beauty Salon or Spa: This sleek stand-type machine is designed for body contouring and facial sculpting and lifting, tailored specifically for beauty salons and spas, enhancing the range of services you offer.

• Effortless Face & Body Transformation: It features three handles to meet a variety of needs: a face handle with RF technology for sculpting and lifting the face, a spiral-shaped body handle, and six square-shaped body pads for precise body contouring.

• Scientifically Proven Fat Reduction: Using precision radiofrequency energy, the machine elevates the temperature to 45°C, reducing fat cell survival by 60% and resulting in an impressive average fat reduction of 24-27%.

• Improved Skin Tightening & Lifting Experience: Clients experience immediate skin tightening and lifting as heat regenerates collagen and repairs connective tissue, leaving them with firmer cheeks and reduced double chins.

• Tailored to Your Clients: Utilizing AI technology, it customizes treatment temperature, mode, and operating time to match your client\'s unique body type.

• Hands-Free Convenience: Treat face and body areas with ease – no need to constantly move the handles. Simply secure them in place and let the magic happen, freeing your hands for other client needs. Plus, it comes with disposable electrode pieces, making changing the medium easier.

Product Functions

① Body Sculpting: Through the application of precision radiofrequency energy, the device elevates the temperature to 45°C, a scientifically proven method that reduces fat cell survival by 60%. As a result, it delivers average fat reduction of 24-27%.

② Face Lifting: When the RF technology is applied, it generates controlled heat that regenerates collagen and repairs connective tissue, providing immediate skin tightening and lifting.

③ Double Chin Removal: The machine\'s precise RF energy not only helps sculpt a certain body area but also targets the stubborn fat in the chin area. By elevating the temperature to 45°C using RF energy, it significantly reduces fat cell viability, resulting in a reduction in the appearance of double chins.

In the Box

1 x Main Machine
1 x Face Handle
1 x Spiral-Shaped Body Handle
6 x Square-Shaped Body Pad
6 x Negative Plate
1 x Connector for Negative Plate
1 x Emergency Stop Stick
1 x Power Cord
Several x Electrode Piece
1 Set of Straps

Technical Specifications

Voltage: AC 220 V ~ 230 V, 50 Hz ~ 60 Hz
Power: 200 VA

RF Frequency of Face Handle: 1 MHz ~ 2MHz
Treatment Area of Face Handle: 20 cm²

RF Frequency of Square-Shaped Body Pad: 2 MHz
Treatment Area of Body Pad: 40 cm²

Spiral-Shaped Body Handle
Wavelength of Cold Light: 490 nm ~ 650 nm
Wavelength of Infrared Light: 740 nm ~ 850 nm

Package Size: 21.3 x 18.1 x 50.4 in. (54 x 46 x 128 cm)
Gross Weight: 92.6 lb. (42 kg)

FAQs

Q: How does the body sculpting machine work?
A: The machine warms the targeted area to 45°C with radiofrequency energy for three minutes. It significantly reduces the survival of fat cells (adipocytes) by 60%, which are eliminated through the body\'s metabolism. Meanwhile, the remaining fat cells are rearranged, resulting in an average fat reduction of 24-27%. At the same time, the heat regenerates collagen in the skin, tightening it instantly. The process also repairs connective tissue. That firms the cheek and reduces double chins.

Q: What are the functions of the handles?
A: The machine has a face handle for facial treatments using RF technology, a spiral-shaped body handle for body contouring using infrared light, and square-shaped body pads that also use RF technology for targeted body sculpting.

Q: Which body areas can be treated with this machine?
A: The face handle is used for chin, cheeks, nape, dowager\'s hump, and arms. The body handles are suitable for arms, back, waist side, waist, abdomen, and inner thigh treatments.

Q: Is the treatment painful?
A: The treatment is generally painless. Clients might feel a warming sensation during the procedure, but it\'s well-tolerated by most individuals.

Q: What kind of training or support is offered with this machine?
A: We provide videos for the proper use of the machine, including assembly, operation, etc. Additionally, we offer technical support to ensure your success in delivering these treatments.
Shipping cost is based on weight. Just add products to your cart and use the Shipping Calculator to see the shipping price.
We want you to be 100% satisfied with your purchase. Items can be returned or exchanged within 30 days of delivery.